The notices are accessible via the Admin -> Notices menu or by clicking "View All" from the Recent Notices panel in the Dashboard.
Notices can be Published (visible with notifications) or Unpublished (draft).
The Applicable To field allows you to send to All Users or Specific Departments. If you select Department you will be able to choose the department(s) under Applicable Departments.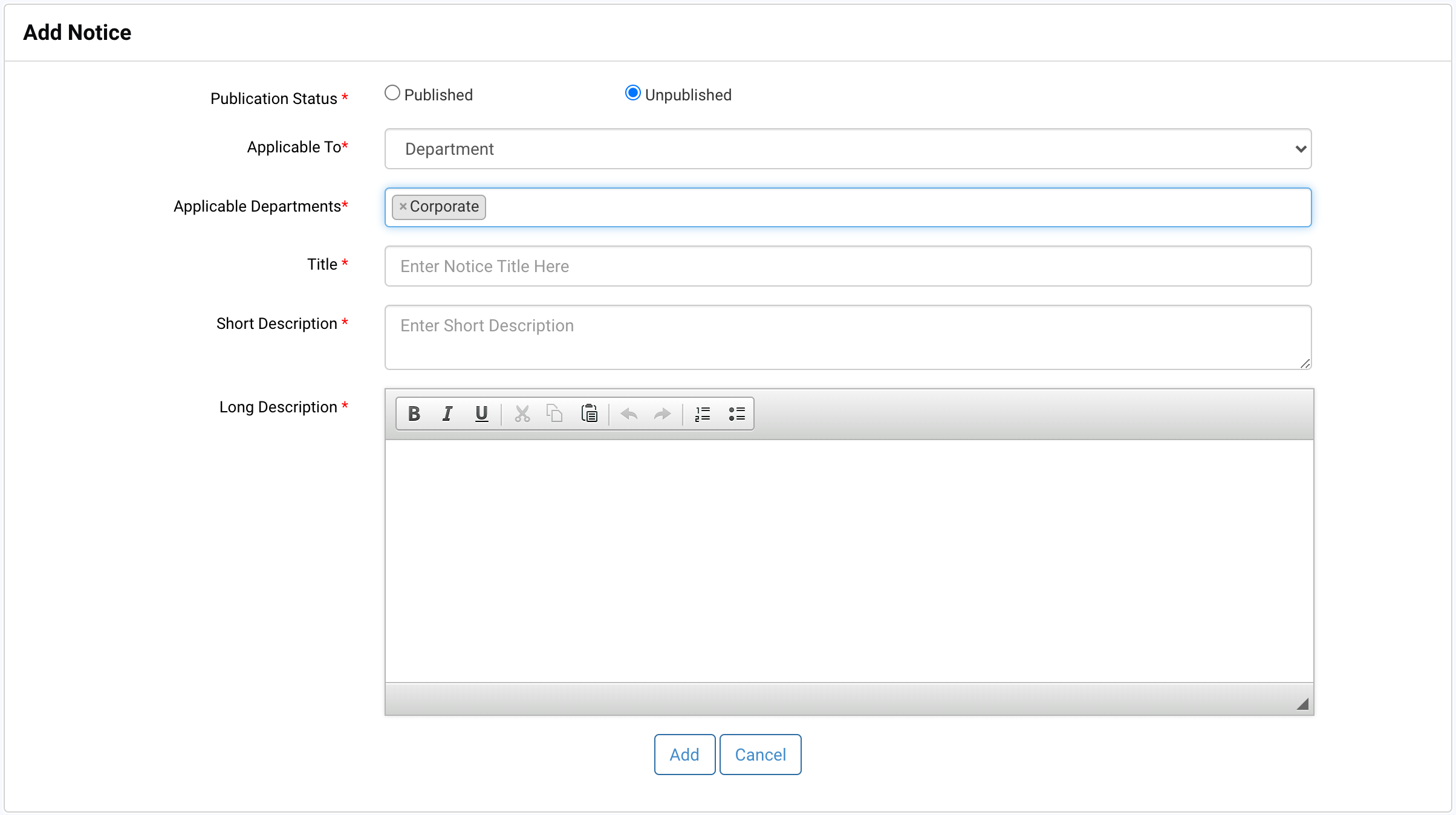 Check out the Notices Setup Options in General Settings for delivery options.