When first setting up Time Off Cloud you may need to set the rollover or carryover amount in a Leave Type for your employees. This can be done in Employee Accrual Balances in the Admin Dashboard.
1) Open the Employee list by selecting the "Admin -> Employees" menu item.
2) Click the "More" button and select "Accrual Balances" on the appropriate employee.
3) Click the "Settings" button on the appropriate Leave Type. You will see a screen like this...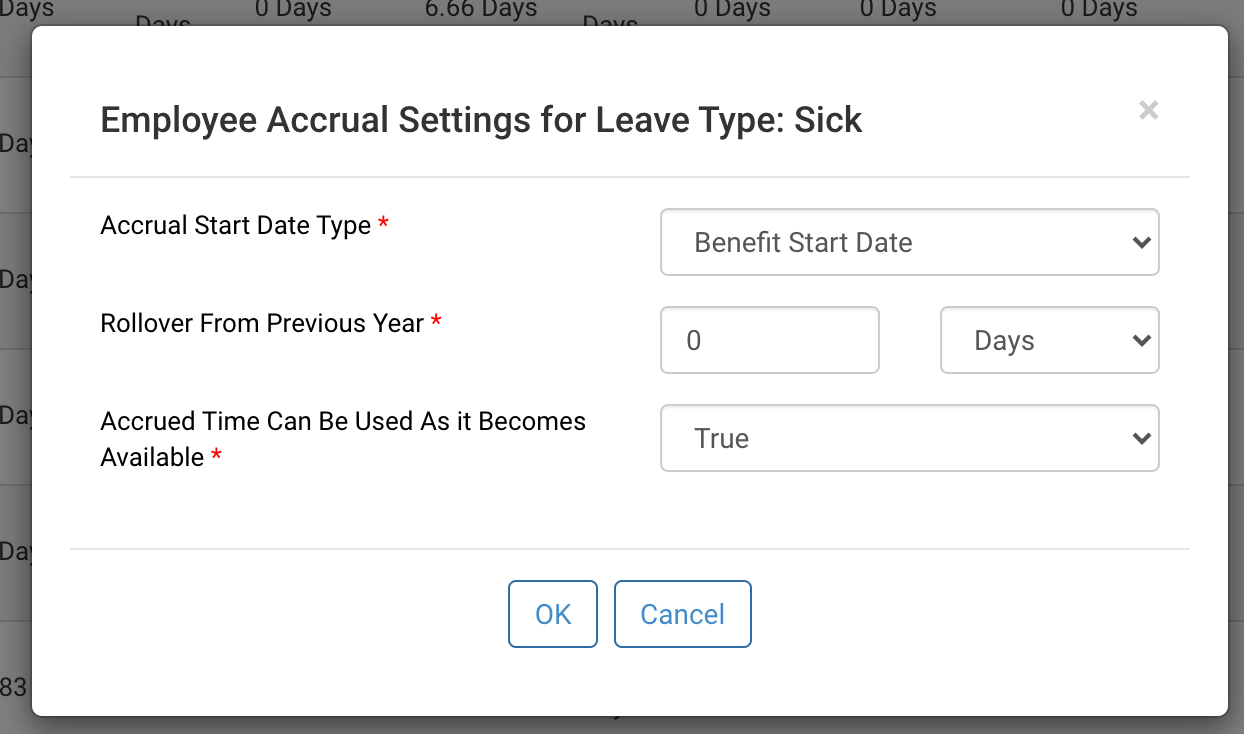 You can set the Rollover From Previous Year amount here. This value will be updated whenever the Accrual Year Close process is run.