Terminating an employee will stop their accrual calculations as of their Termination Date and prevent the employee from logging into the Time Off Cloud portal and mobile apps.
You can terminate an employee on the Employee View screen.
Click the Admin->Employees menu
Find the employee you wish to terminate and click the View button under Action
Click the Terminate button near the top right of the page as shown below

You will be asked to enter the Termination Date as shown below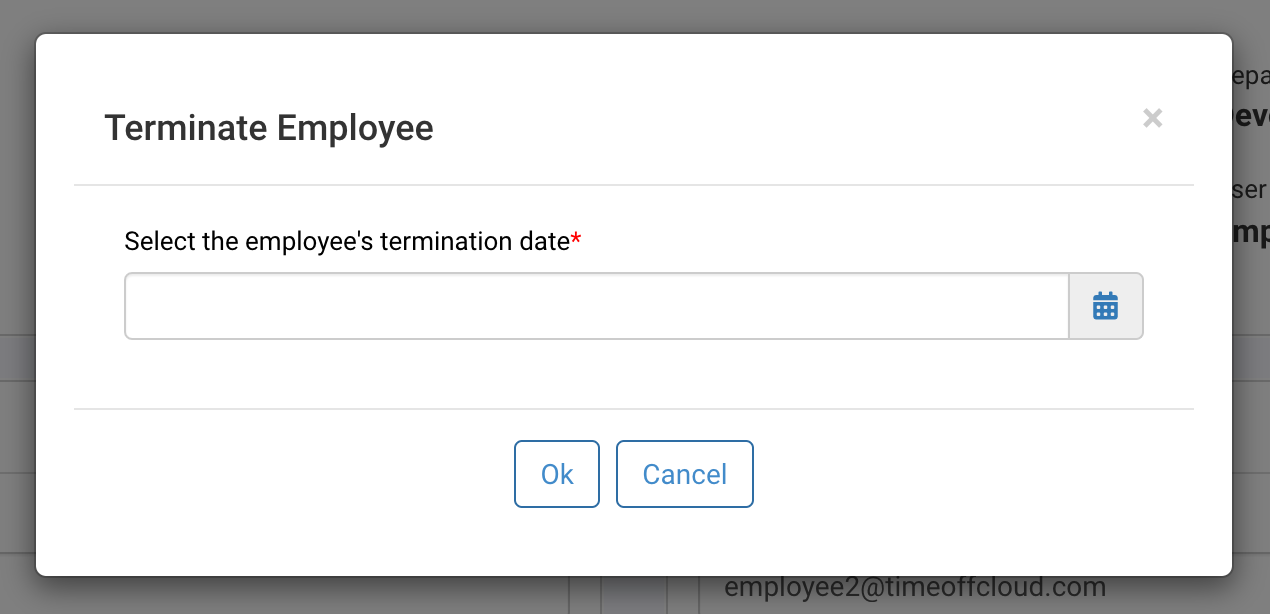 Enter the termination date and click Ok
When you run an Accruals Report now, the calculations for the given employee will be as of the Termination Date.