Visual Org Chart Designer [+Video]
Step-by-Step Instructions
The Time Off Cloud Org Chart uses a graphical designer with drag and drop capabilities.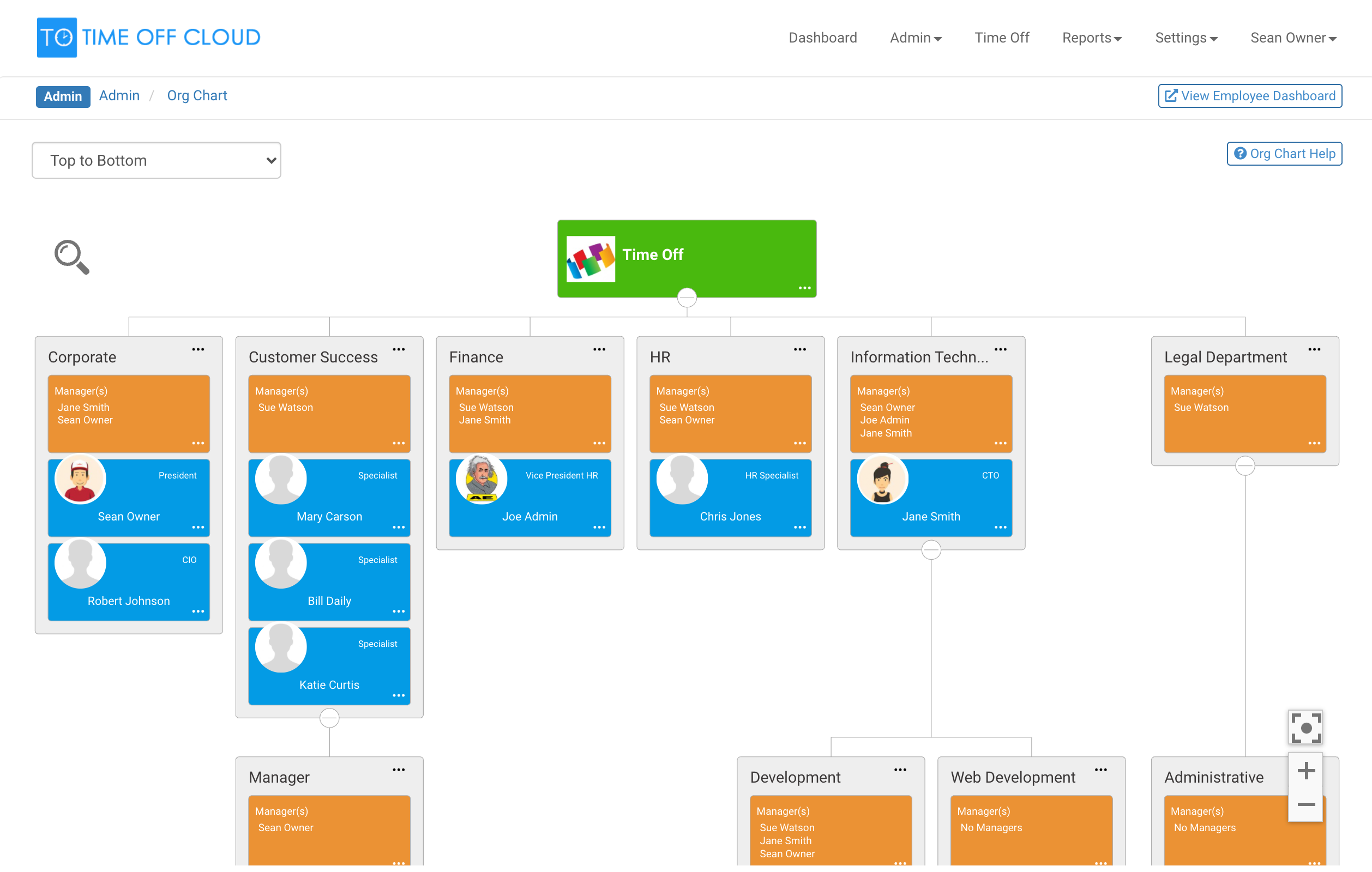 To change an employee's department you can simply drag them from one department to another.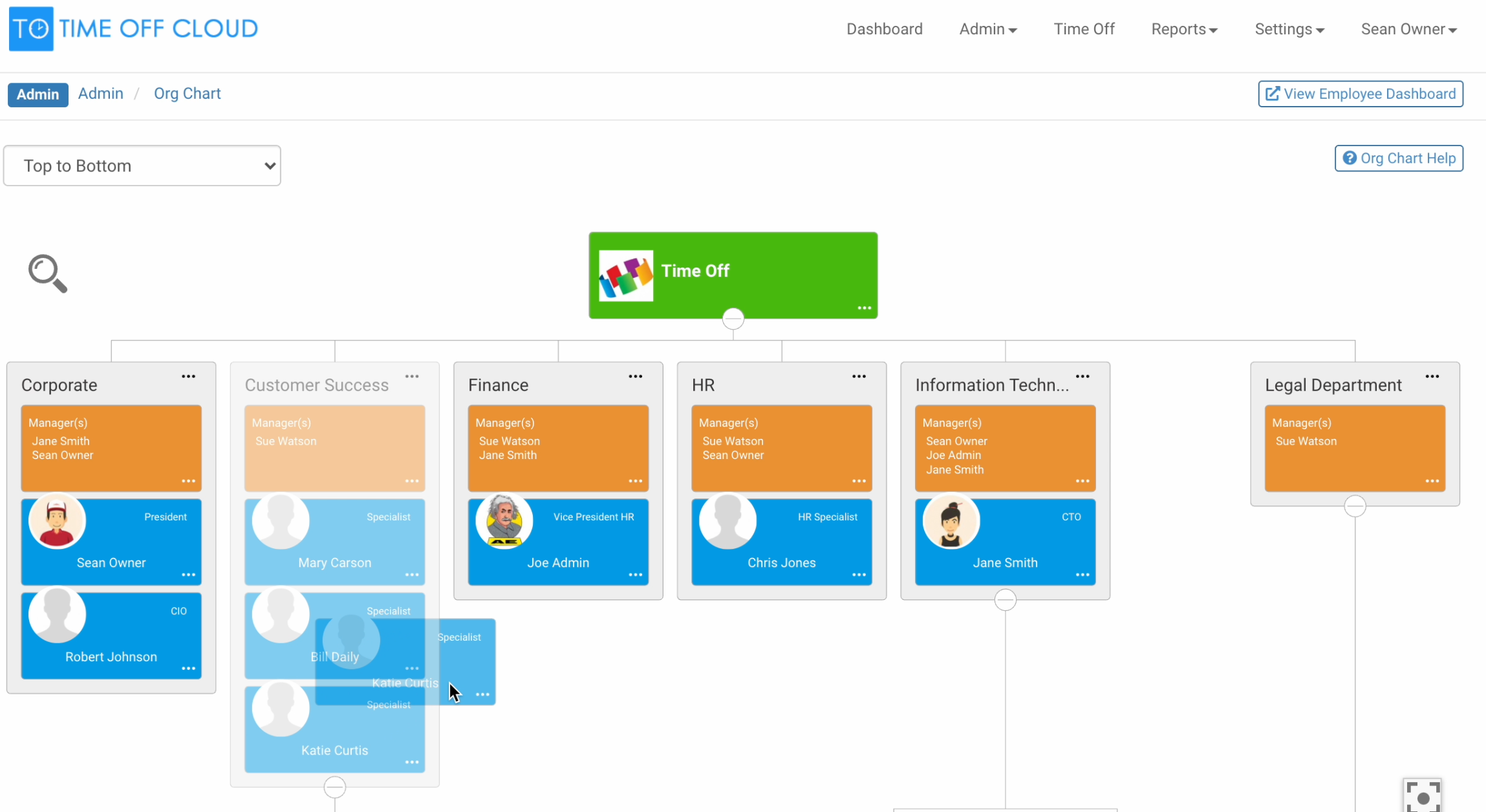 You can also add, edit and delete departments and add a new employee by clicking the More (...) menu on a given department.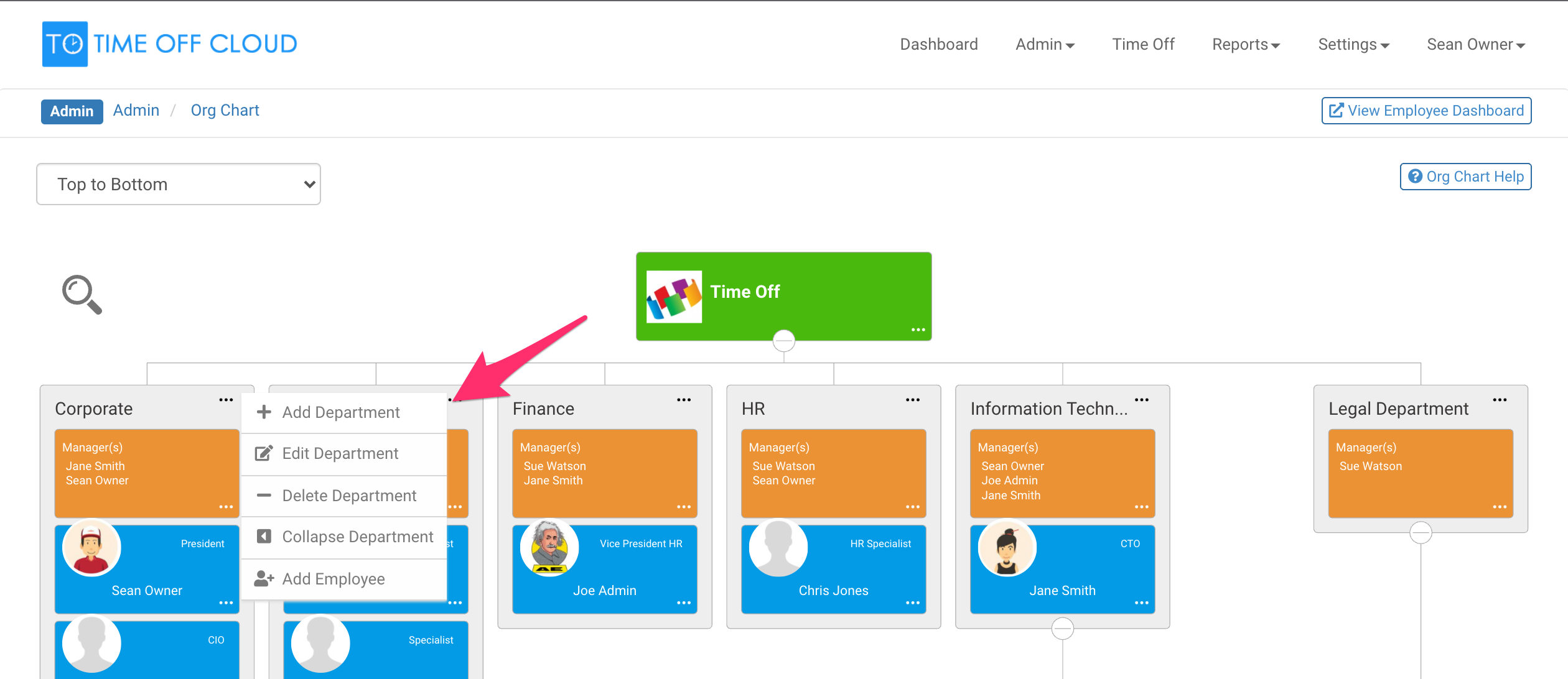 To add a manager to a department simply click the More (...) menu on the Manager box and click Add Manager.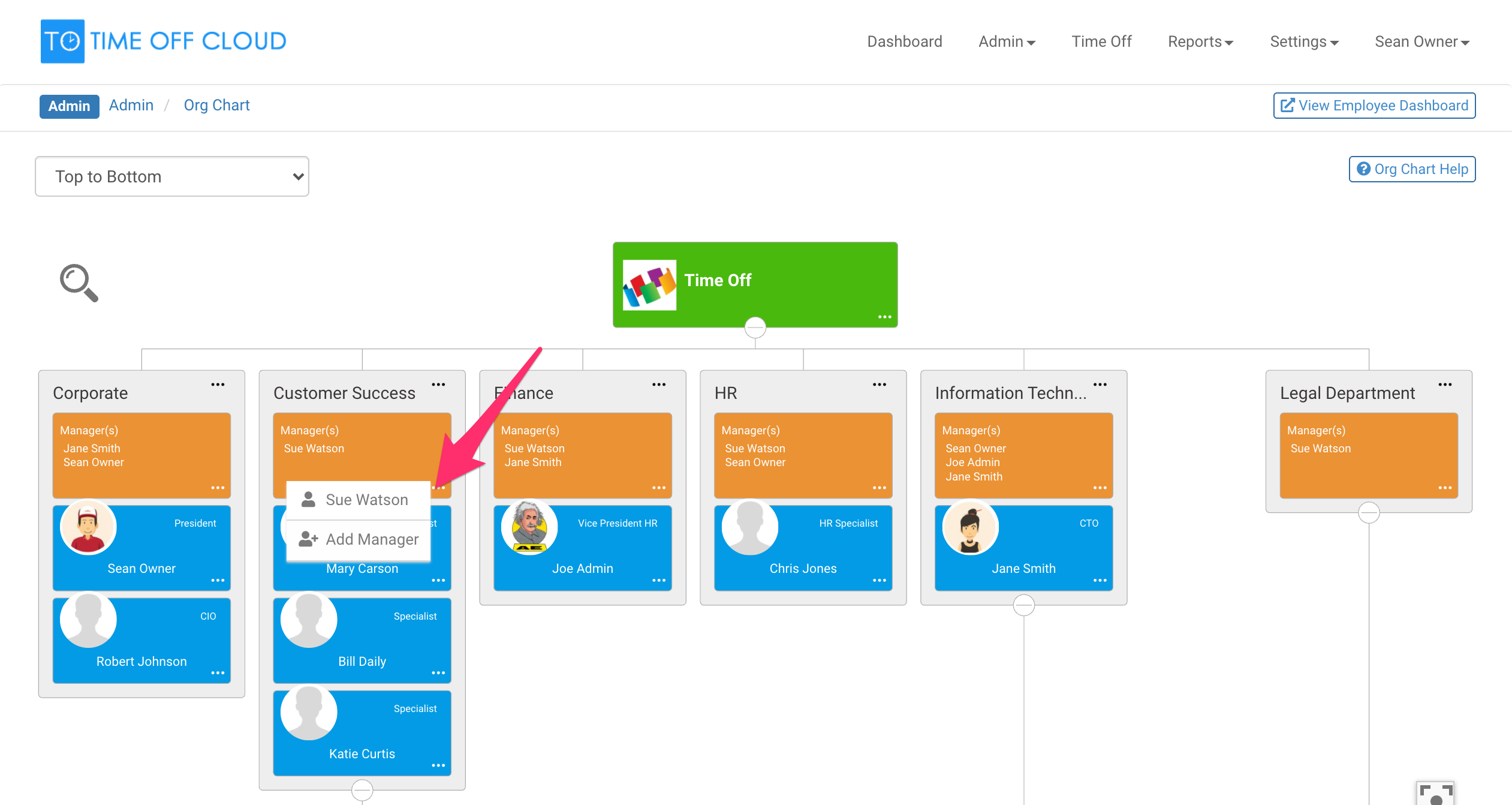 A popup will be displayed that will let you search for an employee to add as a manager to the department. You can also create a new employee to be a department manager from here.